SELL US YOUR CAR
Today in Farmington!
Sell or Trade Your Vehicle
Save time - get an accurate value on your
vehicle without visiting the dealership.

Used car dealership in Farmington, MO.
Leadbelt Auto Sales is a used car dealer near Park Hills, Potosi, Fredericktown, Bonne
Terre, DeSoto, Irondale, Ironton, and Ste. Genevieve, MO.
EVERYBODY GETS A
GREAT DEAL
Welcome to Leadbelt Auto Sales, home of the best used cars in Farmington, MO. We have worked hard to build a reputation for selling high quality used cars backed by extraordinary service. Most of our business is done with individuals who've never even driven the vehicle or seen it in person prior to purchasing. Only two things make that possible: unequaled quality and a high level of service. We offer a variety of car financing programs to meet the individual needs of our customers. We provide our customers with a variety of extended warranty plans to protect their used car after a purchase has been made.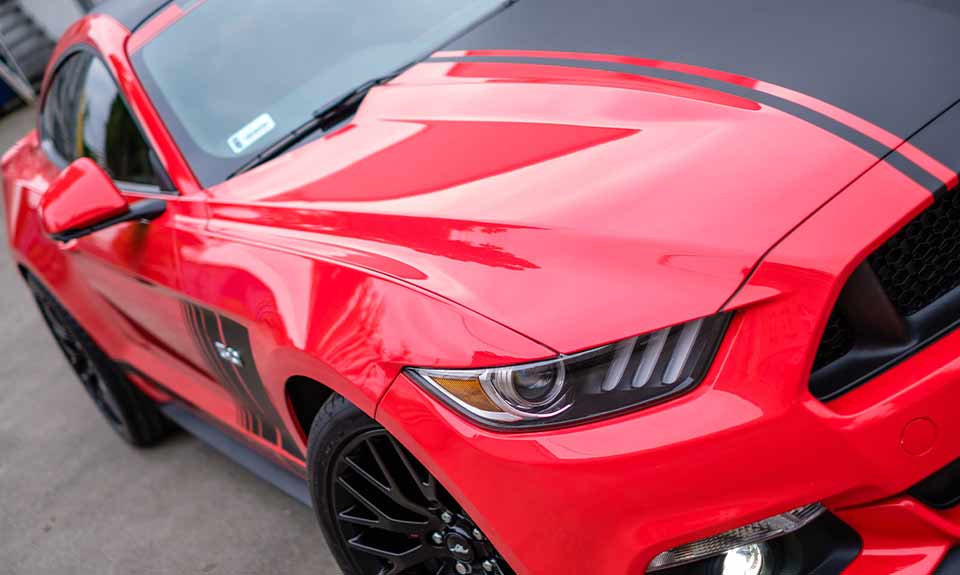 VEHICLES FOR EVERY
BUDGET & LIFESTYLE
We understand that purchasing a vehicle can be a significant decision, which is why we take the time to thoroughly inspect and ensure the quality of each vehicle in our inventory. Our commitment to transparency means that you can have peace of mind knowing that you're getting a reliable vehicle at a fair price. We do everything we can to be upfront and transparent. We even provide a way for you to view your credit score, free online!
Customer Reviews
Great place great people to deal with. I've bought 3 vehicles in the last 3 months from these guys. Yes I still have all 3. They go to work for you. You don't have to do the work for them. They will go to bat for the best rate possible and will not stop until they can't get any lower. They will listen to where you want your payment to be and do what they can to get to that point for you. Definitely recommended.

Very easy to work with friendly and knowledgeable. Cary and Shelley made sure we were very happy.

Service was fast and easy. I purchased a 2019 Chevy cruz about 4 months or so ago. it's been a great car. only issue I had was that the air wasn't working within the first week I bought it. they had no problem at all getting the issue fixed for me. I highly recommend them!

Diamond in the rough. We shopped a couple of places and came across Leadbelt online searching for our next stop. I'm glad we found them. From sales to financing, it was a smooth experience for our girl. Traded her car in and she left with a beautiful red car.

Always friendly, always helpful. Chris goes the extra mile to satisfy the customer.

Just recently got a 2018 Chevy Silverado 1500 from them! Hands down easiest dealer to deal with. Shoot they did almost all the work! Got me pre-approved before I even came up to check it out which made buying it easy! Thanks again guys!

My son bought his dream car from leadbelt. We found it on line from them started our purchase right over the phone before driving one and a half hours over. We talked to Cary he sold us the car and omg he was so amazing. This place is not a pushy sales place they are so helpful and very amazing place to do business with. We will definitely be back in the future to buy from them again. The financial guy is also amazing as well. We are very please with leadbelt.

They were so professional and quick. The salesman communicated with me through email and had almost everything set up and ready to go before we arrived at the dealership. As soon as we pulled up they met us outside with the keys in hand and sent us out on a test drive. They did a great job meeting me on my needs and explained everything perfectly. The process was quick and painless and we couldn't be happier. I'm absolutely in love with my new car! Thanks so much.

Awesome staff! When no one would take a chance on me, Cary didn't stop until he found something that he could get me financed for. They brought the car to me at work. 3 days later when my gear shift got in they dropped me back off at work and then dropped the car back off to me when it was finished. Great guys, they will find something that works for u and thanks to them I'm not walking to work anymore! If u prefer fair deals and timely service, I most definitely recommend you buy ur car from them! A big thank you to Cary Huff and all the guys at Leadbelt Auto Sales!

I recently bought an amazing car from Chris at Leadbelt Auto Sales. Though this was not the first purchase from them, I also own a sxs from leadbelt powersports. Not only was the process fast and easy, Chris and Cory did an AMAZING job getting my payments to be what I wanted, the type of car I was looking for and went above and beyond working around my busy schedule. I believe your character is shown when things do not go perfectly and leadbelt did amazing! There was a very small issue with my car after I bought it and they fixed it quickly and exceeded my expectations! I can't recommend Leadbelt Autosales enough!

Alicia Ferrara

11 months ago

Purchasing a vehicle from them was one of the best experiences of my life. Caring, trustworthy professionals. I'd give a hundred stars if I could!

Dennis Hanks

more than a year ago

The employees were very nice and courteous and you could tell it was like a family environment. It was great doing business with them.

Donna Granda

more than a year ago

Great place. Alot of really nice cars.

Michael Kendle

more than a year ago

Great car buying experience.

I know I can trust them.
Click to view full testimonial